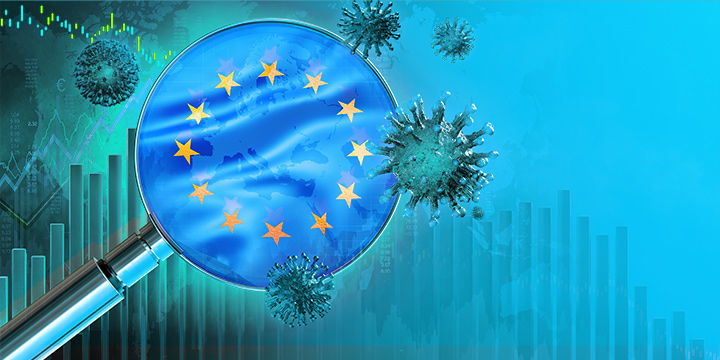 EconPol Annual Conference 2021| The State of Fiscal Resilience – How Prepared is Europe for Future Crises?| 13 - 14 October
|

EconPol Annual Conference

| News

The European Union's recovery plan that has been adopted in response to the coronavirus crisis is a game changer in terms of European economic policy integration: NextGenerationEU is larger than any other stimulus package passed by the EU in previous crises. Together with the EU's long-term budget a total of EUR 1.8 trillion will be spent to boost and modernize Europe's economy with major priorities set in the areas of digitalization and climate change. The recovery package will also be financed by commonly issued debt. 

While the European recovery fund sets new precedents, it is only a temporary instrument. What lessons can the EU take away? Is Europe's fiscal framework prepared for other future crises? This question will be at the heart of our EconPol Europe Annual Conference 2021 which – for the fifth time – will bring together our expert network members from across Europe with politicians, policymakers, and researchers. Due to the uncertain development of the Coronavirus pandemic the conference will be held completely online.

Our topic in the panel discussion on day one is "Fiscal Policy for the Post-Covid Era – US vs. EU". Our panelists will shed light on different policy answers to the coronavirus crisis. While the EU's fiscal policy response is unprecedented, the US has been implementing a much larger fiscal stimulus package. Should the EU have stepped up its fiscal response? Or does the US's expansive relief package bear higher risks, such as hyperinflation? Another key question concerns whether the money allocated to EU member states will be spent efficiently to finance growth-enhancing reforms. Panelists confirmed so far are Olivier Blanchard (MIT), Debora Revoltella (EIB), Claudia Sahm (Jain Family Institute), and Maarten Verwey (European Commission). Details on further speakers will follow. The discussion will be moderated by seasoned political economist and business journalist Maithreyi Seetharaman (Facultas Media).

Day two of our conference will have an academic focus. We will host several conference sessions where researchers from the EconPol Europe network will present their latest research and discuss it with experts from national and European institutions and the private sector. Topics include Economic Growth and Climate Change, International Taxation and other current research from the EconPol network.