In this issue:
Season's Greetings from EconPol Europe

In our final newsletter of 2019, we end with a very full issue that reflects a busy 12 months for the network. We started the year by welcoming five new network members, which enabled us to extend our cross-border research into 12 countries and 14 cities across Europe.

The amount of research we published in 2019 reflects our new, larger presence. Our members contributed 19 working papers, nine policy reports, nine policy briefs and 11 opinion articles, all of which help us to continue to achieve our goal of providing scientific research to the future design of the European Union.

In 2019, we also established a more visible presence in Brussels. We opened our new office in the building of network member CEPS and staged a series of very well-attended and received events, including regular lunch debates, Parliamentary breakfasts and our flagship annual conference.

Thank you to everyone who has been involved with the network in 2019: those who have contributed to and attended our events, everyone who has read and shared our research, our large team of researchers within the network and the supporting teams within our member institutions.

We wish you all very warm wishes for the festive period and a happy and prosperous new year.
Trade Deficit with China – an Issue for the Euro Area?

Video:
Current Account Development Between the Euro Area and China, Klaus Weyerstrass

The rise of China in the world economy and its growing importance as investor in industrialized and developing countries has raised concerns of policy makers in some countries. Contrary to the trade situation between China and the US, trade between the euro area aggregate and China is almost balanced. On an individual country level, Germany, Ireland and Finland record trade surpluses with China. As trade between the euro area and China is balanced, there is no need for policy action to address any imbalance, however, European markets should only be opened for Chinese companies and investment if this is reciprocated.

EconPol Policy Brief 20
Assessing the Cost of Uncertainty Created by Brexit
The uncertainty surrounding Brexit is costing the UK economy £16 billion per year, according to calculations from EconPol researcher Fabien Tripier (Professor of Economics at the Université Paris-Saclay and scientific advisor at the CEPII). The cost is based on the level of political uncertainty, the effect of that uncertainty on the economy, and the comparative trajectory in the absence of uncertainty.

EconPol Opinion 25
The Political Economy of Multilateral Lending to European Regions
European regions which have representatives on the board of directors at the European Investment Bank (EIB), the world's largest multilateral lending and borrowing institution, are more likely to receive loans than those regions in Europe which aren't represented. Researchers Zareh Asatryan (EconPol Europe, ZEW Mannheim) and Annika Havlik (EconPol Europe, ZEW Mannheim, University of Mannheim) collected information on the regions of origin of around 500 national representatives at the EIB's Board of Directors (the decisive body for loan approvals) since its foundation in 1959. They found that a representative's appointment increases the probability of their sub-national region receiving a loan by 17 percentage points. This "home-bias" effect is particularly present in large loans financing infrastructure projects.

EconPol Working Paper 35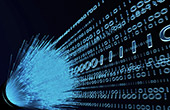 Ring-fencing Digital Corporations: Investor Reaction to the European Commission's Digital Tax Proposals
In this working paper, Daniel Klein (University of Mannheim), Christopher A. Ludwig (EconPol Europe, ZEW Mannheim, University of Mannheim) and Christoph Spengel (EconPol Europe, University of Mannheim, ZEW Mannheim) study the effect of digital tax measures on firm value and find that expectations about ring-fencing digital tax measures impact firm values. An analysis of investor reaction to the European Commission's proposals on the taxation of digital corporations reveals a significant abnormal capital market reaction of –0.692 percentage points. The investor reaction is more pronounced for firms that engage more actively in tax avoidance, have a higher profit shifting potential, and for those with higher exposure to the EU. The market value of digital and innovative corporations decreased by at least 52 billion euro in excess of the regular market movement during the event window.

EconPol Working Paper 36
Euro Area Reform Preferences of Central and Eastern European Economic Experts
A variety of reforms have been implemented to improve the institutional set-up of the euro area over the last decade. Nevertheless, the political and academic reform debate remains intense and the future of the euro area is unclear. One striking feature of the ongoing debate is that it is characterized prominently by contributions from larger euro countries from Western Europe. This study was conducted to balance the dominance of Western European politicians and academics in the euro area reform debate. It explored the positions of 1800 economic experts from Central and Eastern European member states on a range of European Monetary Union reform topics, which were compared to benchmarks of surveyed experts in France, Germany and Italy. The results provide the first database to map expert communities in all CEE EU member states relative to the three reference countries.

EconPol Working Paper 37
Monetary Policy, Rational Confidence and Neo-Fisherian Depressions
The "Neo-Fisherian" claim has been questioned on the ground that the Fisher equation cannot be used mechanically to peg the long-run inflation expectations. In this working paper, authors Lucio Gobbi (EconPol Europe, University of Trento), Ronny Mazzocchi (European Parliament) and Roberto Tamborini (EconPol Europe, University of Trento) study a New Keynesian economy where agents' inflation expectations are based on their correct understanding of the data generations process, and on their probabilistic confidence in the central bank's ability to keep inflation on target. They find that the Neo-Fisherian claim is a theoretical possibility depending on the interplay of a set of parameters and very low levels of agents' confidence.

EconPol Working Paper 38
Is Immigration Necessary for Italy? Is it Desirable?
Italy, together with other Southern European countries, represents an anomaly in the history of modern migration. In the last three decades, the country has attracted a substantial number of migrants while its employment rate has remained structurally low because of a persistently high unemployment rate and its population's low participation to the labor market. This article illustrates some facts in order to escape from the obtuse dispute between anti-immigrant propagandists on one side and a rhetoric of immigrant reception on the other. It shows what this anomaly implies and suggests possible policy options for dealing with it.

EconPol Policy Report 17
Structural Reforms and Income Inequality: Who Benefits From Market-Oriented Reforms?
Do structural reforms benefit individual groups? Klaus Gründler (EconPol Europe, ifo Institute, LMU Munich), Niklas Potrafke (EconPol Europe, ifo Institute, LMU Munich) and Timo Wochner (LMU Munich) employed macro and micro data to investigate whether the income of low-income citizens increased to a smaller extent than the income of high-income citizens. The results suggest not: market oriented reforms were positively correlated with income shares of low-income citizens, and low-income citizens are less likely to support market-oriented reforms than high-income citizens. It is conceivable that low income citizens have misperceptions about how they benefit from market-oriented reforms.

EconPol Policy Report 18
EconPol Europe is a cross-border voice for research in Europe, providing research-based contributions aimed at promoting growth, prosperity and social cohesion in Europe and, in particular, the European and Monetary Union. Our mission is to contribute our research findings to help solve the pressing economic and fiscal policy issues facing the European Union, and to anchor more deeply the idea of a united Europe within member states.

Our joint interdisciplinary research covers:

• sustainable growth and best practice,
• reform of EU policies and the EU budget,
• capital markets and the regulation of the financial sector and
• governance and macroeconomic policy in the European Monetary Union.

If you would like further information about EconPol Europe, please contact Juliet Shaw at shaw@econpol.eu
Register for the EconPol Newsletter. Stay informed.
Receive all the latest information on EconPol publications and events in our newsletter.
To subscribe, click here.

If you do not wish to receive the EconPol newsletter, please click here to unsubscribe.
Data protection

We would like to inform you that we have updated our data protection guidelines in compliance with the EU's General Data Protection Regulation (GDPR) of 25 May 2018. Our updated data protection regulations can be accessed online here. We have always treated your data confidentially in the past, only using it for the purpose that you expressly consented to. We would like to continue to send you information on EconPol's activities in the future. Your personal data (email address and, in some cases, your first name and surname) are only used for the purpose specified above. We do not share your data with third parties under any circumstances.

If you wish to continue receiving information from us, then you do not need to take any further action. Should you wish to restrict or deny us the right to use your personal data in the future, please click here to unsubscribe from our newsletter. If you choose to unsubscribe, all of the data that we collected when you subscribed to the newsletter will be lost. You can unsubscribe to the newsletter at any time by clicking on the link above. Our warmest thanks for your support and interest in EconPol.