In this issue:
During the ongoing international Covid-19 crisis, the EconPol network remains committed to our aim of providing evidence-based cross-border research to strengthen the European Union. Our research topics cover fiscal and economic issues that promote growth, prosperity and social cohesion in Europe, and we will continue to share the valuable research our members produce in these areas.

Our members are working collectively and individually to provide information to help inform the international community during this crisis. You can see the news from all our partners via the links at the end of this email, or we are happy to take any enquiries you may have and direct them accordingly.

You can see all our latest news and updates on our Twitter page.
This Time it's Different
A recession is now inevitable, says Daniel Gros (CEPS, EconPol Europe), but it can be followed by a vigorous recovery. The memory of the financial crisis of 2008/9 is fresh enough to ensure the combined efforts of central bankers and governments can keep financial markets working and prevent mass bankruptcies. Policymakers at every level are using every lever at their disposal to avoid a repeat of the freezing of financial markets, which was so damaging ten years ago. The lesson was learned and is now being applied at a vast scale throughout Europe and the US. Containing the virus and protecting public health is where Western societies have to learn and adapt quickly.

EconPol Opinion 28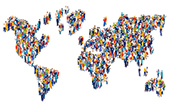 EEAG Report on the European Economy 2020: Fair Taxation in a Mobile World
In the 1930s, countries fought destructive trade conflicts – now we have a similar situation, but the conflicts are taking place in the tax system. These conflicts arise out of the twin impacts of globalization and digitalization. Once upon a time, there was an implicit understanding of fairness in taxation, meaning how countries tax within their borders and how the tax burden is distributed. More specifically, companies and individuals were taxed based on their residence and consumption in the destination country. Such an approach worked while these events were mostly perceived as national. However, the world has changed, and in an increasingly globalized, digitalized, and mobile world, these understandings no longer appear to work smoothly, efficiently, and without contention. Special EconPol Europe publication from authors Torben M Andersen, Giuseppe Bertola, Clemens Fuest, Cecilia García-Peñalosa, Harold James, Jan-Egbert Sturm, Branko Uroševic.

EEAG Report 2020
Supporting Firm Innovation and R&D: What is the Optimal Policy Mix?
Existing literature suggests that firm R&D support policies stimulate private R&D within a country and that in most cases, the positive impact of government support is stronger on smaller firms. Recent evidence also indicates that some of the policy instruments, such as patent box policies, are tools that multinationals use to lower their total tax bill through profit shifting. In this policy report, İrem Güçeri (EconPol Europe, Oxford University), Marko Köthenbürger (EconPol Europe, ETH Zurich) and Martin Simmler (EconPol Europe, Oxford University) find that the most prevalent support policies are effective in fostering private enterprise sector R&D and small and young firms seem to benefit the most from both public R&D and R&D tax incentives.

EconPol Policy Report 20
Challenges of Negotiating a Free Trade Agreement Between the UK and the EU
EconPol Speaker Clemens Fuest has called for the UK Government to abandon its plan to complete the Brexit transition by the end of 2020. Prof Fuest describes the UK's decision to rule out a customs union and pursue its own trade policy as "regrettable", highlights fears from both the UK and EU over the potential lack of a "level playing field", calls tax policy "a minefield of disagreement" and says climate policy "poses a further challenge to the free trade agreement."

EconPol Opinion 27
EconPol Europe is a cross-border voice for research in Europe, providing research-based contributions aimed at promoting growth, prosperity and social cohesion in Europe and, in particular, the European and Monetary Union. Our mission is to contribute our research findings to help solve the pressing economic and fiscal policy issues facing the European Union, and to anchor more deeply the idea of a united Europe within member states.

Our joint interdisciplinary research covers:

• sustainable growth and best practice,
• reform of EU policies and the EU budget,
• capital markets and the regulation of the financial sector and
• governance and macroeconomic policy in the European Monetary Union.

If you would like further information about EconPol Europe, please contact Juliet Shaw at shaw@econpol.eu
Register for the EconPol Newsletter. Stay informed.
Receive all the latest information on EconPol publications and events in our newsletter.
To subscribe, click here.

If you do not wish to receive the EconPol newsletter, please click here to unsubscribe.
Data protection

We would like to inform you that we have updated our data protection guidelines in compliance with the EU's General Data Protection Regulation (GDPR) of 25 May 2018. Our updated data protection regulations can be accessed online here. We have always treated your data confidentially in the past, only using it for the purpose that you expressly consented to. We would like to continue to send you information on EconPol's activities in the future. Your personal data (email address and, in some cases, your first name and surname) are only used for the purpose specified above. We do not share your data with third parties under any circumstances.

If you wish to continue receiving information from us, then you do not need to take any further action. Should you wish to restrict or deny us the right to use your personal data in the future, please click here to unsubscribe from our newsletter. If you choose to unsubscribe, all of the data that we collected when you subscribed to the newsletter will be lost. You can unsubscribe to the newsletter at any time by clicking on the link above. Our warmest thanks for your support and interest in EconPol.