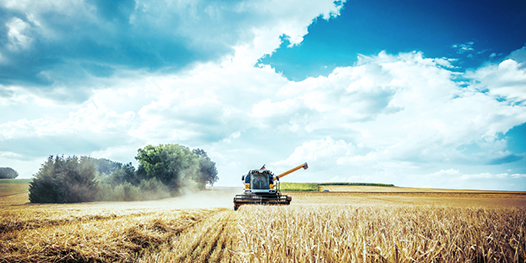 CAP Beyond 2020: Seven More Years of Money for Nothing?
|

Opinion | Working Paper

| News

The European Commission's proposals for the post-2020 Common Agricultural Policy (CAP) are under discussion, and these cautious reform ideas have set the parameters for upcoming negotiations. CAP will continue to have a two-pillar structure of direct payments and rural development, with a seven-year budget of €365 billion. As before, almost three-quarters of the budget - €265 billion - is reserved for direct payments to farmers. However, 'European added value' must be urgently applied to CAP, say Friedrich Heinemann and Stefani Weiss, who summarise their recommendations to justify direct payments in their latest opinion piece for EconPol.

 

Friedrich Heinemann is head of department "Corporate Taxation and Public Finance" at the Centre for European Economic Research (ZEW) in Mannheim.

Stefani Weiss is Senior Expert at Bertelsmann Stiftung in Brussels.

 

Read EconPol Opinion 11

This opinion piece summarises the findings of the authors in
EconPol Working Paper 17: The EU Budget and Common Agricultural Policy Beyond 2020: Seven More Years of Money for Nothing?