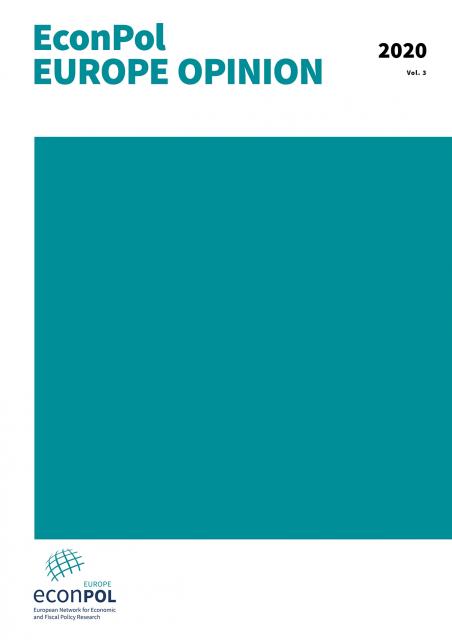 Online Public Procurement System Reduces Collusion in Ukraine
An  e-procurement system launched by the central government in Ukraine in 2016 reduces collusion and leads to better market outcomes, according to research carried out by Bruno Baranek, Leon Musolff and Vitezslav Titl. The system allows members of the public to leave reviews on public procurement processes – and there's little evidence of it being used to sabotage rival businesses.
The researchers set out to detect potential collusive behaviour following a 2016 reform in Ukraine, which made virtually all public procurement in the country electronic and transparent.
Vitezslav explains: "In Ukraine and many other post-Soviet regions there's been a lot of collusion and corruption in public procurement markets. Ukraine introduced an online monitoring system that allows any citizen and non-governmental organization (NGO) to monitor public procurement contracts at any level. So, if anything is bought at any level of government, by city, regional or central government, all bids have to be submitted online. These bids can then be viewed by anyone, who can assess the quality of the bid and any possible violations of the bidding rules."
This research exploits a unique setting in Ukraine and illustrates that online public monitoring of procurement markets can eliminate collusion and improve market outcomes. The 2016 reform allows citizens to observe complete information about procurement contracts and comment, review, monitor, and submit abuse reports.
By March 2020, around 30 NGOs and highly educated volunteers had sent around 150,000 reviews and abuse reports. This input is seen as a particularly valuable free resource in a developing country with low government capacity and highly educated citizens. And, while the system and research are specific to Ukraine, Vitezslav and his co-authors believe it can be extended to other countries, "especially in countries that are post-soviet, which are characteristic of having an educated population but very weak governments."
Anyone with a Facebook or Google account can log into the procurement system to make comments on companies that bid for work. And, although at face value there appears to be high potential for abuse, Vitezslav's research has found no evidence of this. Interviews with local NGOS carried out by the authors suggest that the NGOs and volunteers were able to identify and ban individuals and firms that attempt to misuse the system.  And, not only did the system reduce collusion, it also reduced overall market prices by 20.6%.
"In the first part of our research, we developed a technical tool to detect collusion and show that collusion is widespread in the Ukrainian public procurement market," explains Vitezslav. "We detected pairs of firms that repeatedly did not behave competitively against each other in procurement auctions. We verified this using data from the Ukrainian Anti-monopoly Agency.
"We then analyzed the effects of the public online monitoring system on collusion and other procurement outcomes and found a sizeable reduction after the system was introduced. The findings suggest that collusive bidders were pushed out of the market, enabling genuine competition."
Countries such as Moldova and Georgia have already implemented similar e-procurement systems, says Vitezslav, and developing countries with high levels of corruption and collusion and low government efficiency could also benefit from public monitoring. But, he admits, the system won't work everywhere.
"Could it work in any other country? My honest answer is I don't think so. I think that it's good to be transparent but I don't think the effects would be the same and there wouldn't be the same environment of willing and thorough NGOs and volunteers.
"Why does it work here? If you look at all these corruption indices you will see that the countries in the post-Soviet world perform very badly and the citizens are aware that corruption is a huge problem. They perceive that they get very bad services from the government in terms of roads, schools and hospitals and so on, so they are willing to invest their time.
"That's why it works. You provide the data to the citizens, provide the system, they have the motivation to use this system and help to monitor the markets, and if they do that the market outcomes improve and the prices go down."
So far, Vitezslav and his team estimate a procurement gain of between 2.68% and 3.11% of the total procurement spending thanks to the online system.
"It's not that you can see hospitals are suddenly better and roads are improved – it's too early to tell," he says. "But a broad policy reform created an unprecedented scale of data transparency and an online monitoring system that has resulted in better outcomes, and it's still very early days."
Viteslav Titl is the author of " "Data transparency, public oversight and collusion on e-procurement" (with Bruno Baranek and Leon Musolff). He will discuss the paper at the EconPol Europe annual conference on 26 November 2020, on the panel Productivity of the Public Sector and Public Procurement, 13:30-15:00
Citation
Vitezslav Titl: "Online Public Procurement System Reduces Collusion in Ukraine", EconPol Opinion 38, November 2020