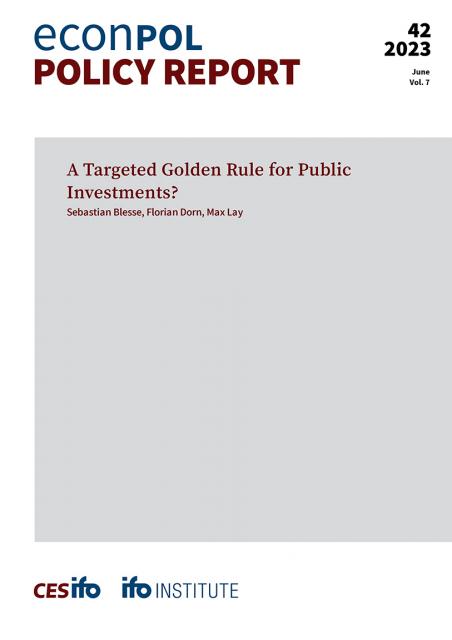 A Targeted Golden Rule for Public Investments?
A Comparative Analysis of Possible Accounting Methods in the Context of the Review of Stability and Growth Pact
Abstract
The EU faces the challenge to combine large and sustained investments to promote the transition towards a green, digital, and competitive Europe while maintaining fiscal sustainability. Based on a comprehensive literature review on the effects of fiscal rules and investment clauses on public finances, this in-depth analysis provides some guidance how higher public investments can be achieved by a targeted golden rule without harming fiscal sustainability in the EU fiscal framework. The study also discusses the role of investments in the current proposals of the European Commission on the reform of the EU Economic Governance.
Citation
Sebastian Blesse, Florian Dorn, Max Lay: "A Targeted Golden Rule for Public Investments?," EconPol Policy Report 42, June 2023.